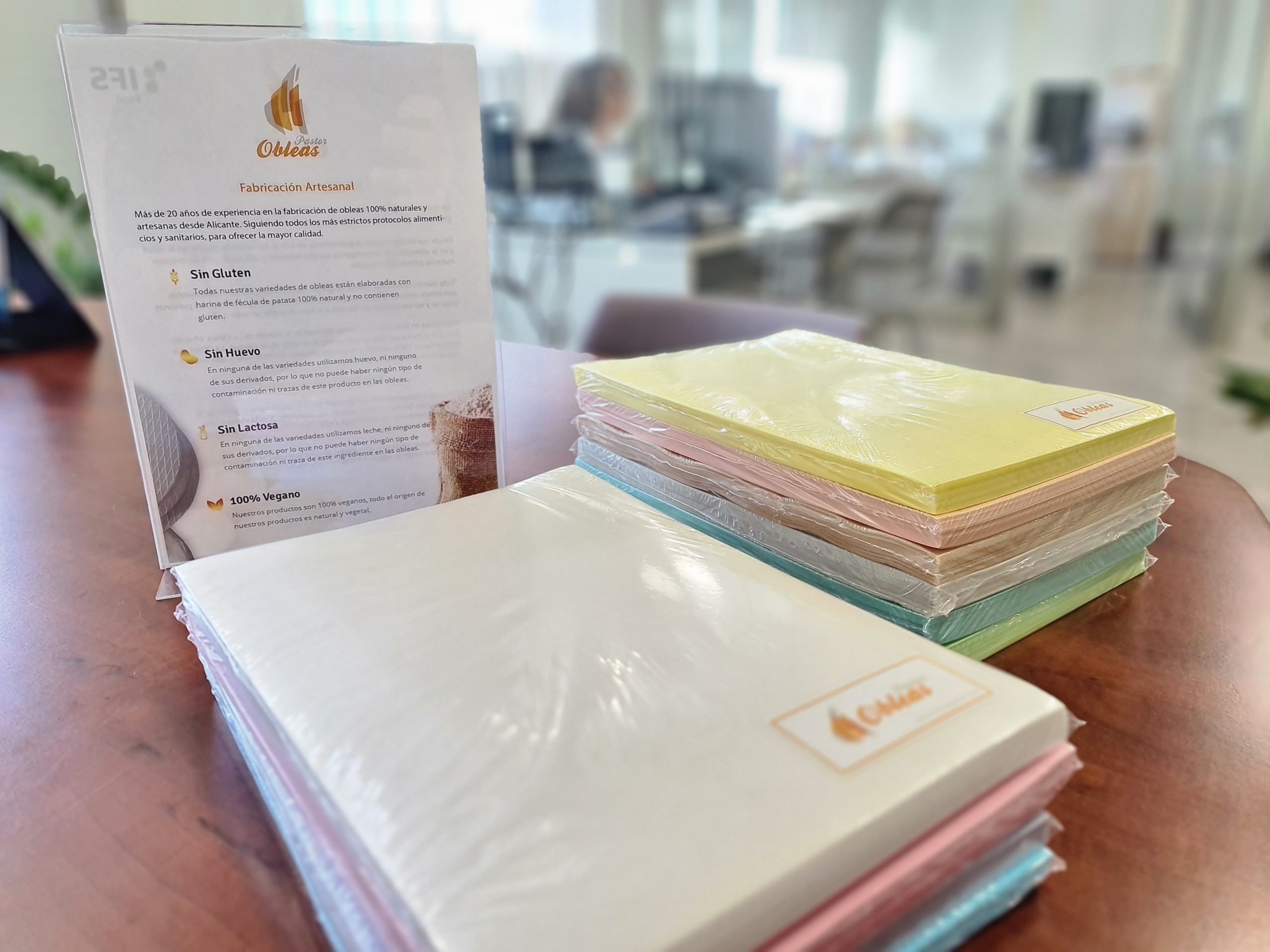 Obleas Pastor offers the highest quality this new Christmas Campaign
More than 20 years of experience in the manufacture of 100% natural and artisan wafers in Alicante. Following all the strictest food and health protocols, to offer the highest quality.
All our wafer is gluten-free. We have worked with celiac associative movements, to ensure that our wafer reaches all celiac people and they do not encounter obstacles when it comes to accessing it.
With the IFS Food certification we ensure that the food we produce meets the highest level safety, quality and legality standards.
Give a special touch to your gastronomic or pastry creations with our wafers flavored with strawberry or vanilla. Apart from offering standard formats such as DIN4, DIN3, in Coil, etc. We can offer customized formats stamped with shapes, in packages or on a coil. Send us your proposals.